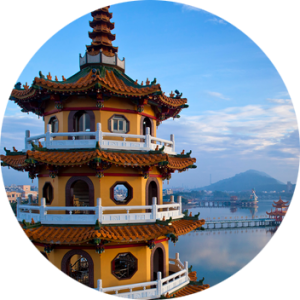 Students pursuing certification and/or master's degree in education may enroll in graduate courses at our Taiwan site, hosted at Pacific American School. Courses are offered in a condensed format, over 7 days during the academic year, in the fields of Elementary Education and Secondary Education.
Master's and Certificate Programs
Elementary Education; Secondary Education
---
2019-2020 Course Offerings

Course offerings are tentative and subject to change
Fall 2019
September 21 – 29, 2019
ELEM/SCED 663 – Advanced Trends || Professor Susana Matos-Kruck
December 7 – 15, 2019
EDFN 521 – Cultural Foundations in Education II Instructor: TBD
---
Winter 2020
January 11 – 19, 2019
EPSY 523 – Advanced Child & Adolescent Growth and Development II Instructor: Dr. MinSoo Kim-Bossard
EDFN 508 – Research II Instructor: Dr. Tabitha Dell'Angelo
---
Spring 2020
March 14-22, 2020
RDLG 579 – Content Area and Literacy II Instructor: Dr. Solange Lopes-Murphy
CURR 514 – Curriculum, Theory and Practice II Instructor: Dr. Alan Amtzis
---
Summer 2020 (First Session)
May 16- 24, 2020
SPED 501 – Students with Disabilities in our Schools II Instructor: TBD
ELEM/SCED 696 Culminating Seminar II Instructor: TBD
---
Class Meeting Schedule
Saturday: 9AM–4PM
Sunday: 9AM–4PM
Monday:  6PM–9PM
Tuesday: No Class
Wednesday: 6PM–9PM
Thursday: 6PM–9PM
Friday: No Class
Saturday: 9AM–4PM
Sunday: 9AM–4PM
---
About the Location
Pacific American School
No. 307, Section 1, Xinglong Road, Zhubei City, Hsinchu County, 302
Pacific American School is situated in Zhubei – a rapidly expanding city, stimulated by its close proximity to the Hsinchu Biomedical Science Park. New restaurants and retail outlets of all kinds establish themselves here on a seemingly daily basis  to cater to the needs of an increasingly diverse local community. Visitors also like to explore historic temples, beautiful public gardens and the surrounding mountain trails.
The school itself is located along Xinglong Road, one of Zhubei's major arteries, just ten minutes from the nationally connected High Speed Rail station. From this hub, the rest of the country is easily accessible with Taiwan's modern metropolis Taipei reachable in a mere thirty minutes.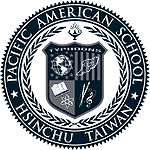 ---
Contact the Coordinator
For more information regarding this site, please contact on-site coordinator Izelle Brink (ibrink@pacificamerican.org) or Dr. Stuart Carroll, Faculty Director of Graduate Global Programs (szcarrol@tcnj.edu or 609-771-2221).