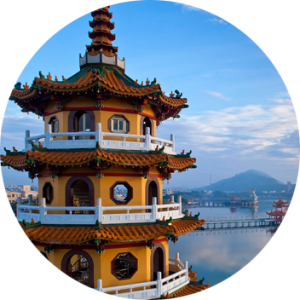 Students pursuing a certification and/or master's degree in education may enroll in graduate courses at our Taiwan site, hosted at Pacific American School. Courses are offered in a condensed format, over 7 days during the academic year, in the fields of Elementary Education and Secondary Education.
Master's and Certificate Programs
Elementary Education; Secondary Education
---
2017-2018 Course Offerings
Course offerings are tentative and subject to change
Oct. 14-22, 2017
EPSY 523: Advanced Child & Adolescent Development
Dec. 9-17, 2017
EDFN 521 – Cultural Foundations of Education
Jan. 13-21, 2018
SPED 501 – Students with Disabilities in our Schools
March 10-18, 2018
ELEM/SCED 694 – Internship I
May 12-20, 2018
ELEM/SCED 663 Advanced Trends in Elementary/Secondary Education
---
Class Meeting Schedule
Sunday: 9AM–4PM
Monday:  6PM–9PM
Tuesday: No Class
Wednesday: 6PM–9PM
Thursday: 6PM–9PM
Friday: No Class
Saturday: 9AM–4PM
---
About the Location
Located in the northern region of Taiwan, Hsinchu is a provincial city boasting beautiful mountains, parks, and gardens. Visitors can also explore beautiful historic temples and a museum that highlights the region's prized glass production. The bus system is the most convenient transportation, and Pacific American School is located in the same neighborhood as National Chiao Tung University, National Tsing Hua University, and the renowned Hsinchu Science and Industrial Park.
Pacific American School
3F, 151, Section 2, Kuang-Fu Road
Hsinchu, Taiwan 30071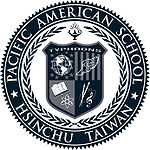 ---
Contact the Coordinator
For academic questions, please contact Dr. Stuart Carroll (szcarrol@tcnj.edu or 609-771-2221), Faculty Director of Graduate Global Programs.