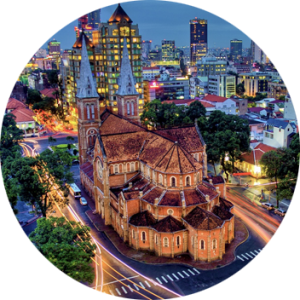 Students pursuing a certification and/or master's degree in education may enroll in graduate courses at our Vietnam site, American International School. Courses are offered in a condensed format, over 7 days during the academic year, in the fields of Elementary Education and Secondary Education.
Master's and Certificate Programs
Elementary Education; Secondary Education
---
View Course Offerings
Course offerings are tentative and subject to change.
October 12-20, 2019
ELEM/SCED 663: Advanced Trends in Elementary/Secondary Education ||
December 7-15, 2019
RDLG 579: Content Area Literacy ||
January 11-19, 2020
EDFN 521: Cultural Foundations of Education ||
March 14-22, 2020
SPED 501: Students with Disabilities in our Schools ||
May 16-24, 2020
ELEM/SCED 694: Internship I/ Introduction to Teaching and Planning ||
---
Class Meeting Schedule
Saturday: 9AM–4PM
Sunday: 9AM–4PM
Monday: 6PM–9PM
Tuesday: No Class
Wednesday: 6PM–9PM
Thursday: 6PM–9PM
Friday: No Class
Saturday: 9AM–4PM
Sunday: 9AM–4PM
---
About the Location
Ho Chi Minh City is Vietnam's largest city by population and sets the cultural and economic pace for the country. The former Saigon boasts charming French colonial architecture and wide boulevards filled with bustling activity. Exploring the area's culinary delicacies is an adventure itself, with regional specialties including pho and pork rolls. Transportation options include an extensive bus system, as well as convenient and plentiful taxis.
The College of New Jersey graduate program in Ho Chi Minh City is offered year-round at the American International School located at 220 Nguyen Van Tao, Nha Be District, Ho Chi Minh City, Vietnam.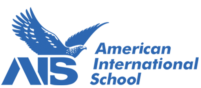 ---
Contact the Coordinator
Please contact on-site coordinator Joseph Parsons (joseph.parsons@ais.edu.vn), or Dr. Stuart Carroll (szcarrol@tcnj.edu or 609-771-2221), Faculty Director of Graduate Global Programs, for additional information.