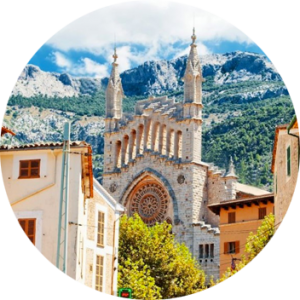 Students pursuing a certification and/or master's degree in education may enroll in graduate courses at our Mallorca site, hosted at Bellver International College. Courses are offered in a condensed format, over 8-9 days during the summer, in Elementary Education, Secondary Education, Educational Leadership, Teaching English as a Second Language, and Special Education.
Master's and Certificate Programs
Elementary Education; Secondary Education; Special Education; Teaching English as a Second Language
---
Summer 2018 Course Offerings
Course offerings are tentative and subject to change
---
Graduation in Mallorca
If you are planning to complete all courses within your program and graduate in Summer 2018, you must pre-register to take the comprehensive exams (REGS 999, ESLM 700, EDAD 700). These are offered during all three sessions. A formal graduation ceremony will be held on the evening of July 30, 2018.
---
About the Location
Mallorca's vibrant capital, Palma, is the largest city in the Balearic Islands, just off the coast of Mallorca. It's known for its cafes and nightlife, stunning beaches, and thriving art scene—as well as landmarks like the vast cathedral "La Seu," built over the course of four centuries and restored by Antoni Gaudi in 1901. Bellver International College is located in the Cala Mayor resort area of Palma which is a popular destination for visitors along the southern coast of the island. Getting around the city via public transportation is efficient and housing for students is available within walking distance of the school or along the bus route.
---
Bellver International College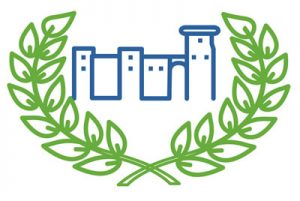 Bellver International College is a non-denominational, co-educational K-12 day school located in Cala Mayor, a tourist area along the southern coast of the island. Founded in 1950, Bellver is the longest established privately owned British school in Spain.
The modern purpose-built premises includes 22 classrooms, 2 science laboratories, gymnasium, drama hall, library, computer lab, and an art room. The college is situated close to the beach (opposite to the King of Spain's summer palace) in a residential area 3 km from the center of Palma.
Bellver International College, Jose Costa Ferrer 5, Marivent Palma 07015 Spain.
---
Computer Facilities
There are currently 30 machines for student use. All machines are served by a high-speed ADSL connection to the Internet. In addition, there are laptop portals located outside the computer lab area, and a wireless internet connection is available through much of the building.
Many students have decided to bring their own laptop computers and Ethernet cables with them to Mallorca, and while it is certainly not a requirement, it is encouraged. As an alternative, the computer lab is open from 12:30 p.m. to 6:00 p.m. every weekday and on a number of weekend afternoons.
---
Housing
TCNJ does not endorse specific accommodations.
Students must book accommodation independently and there are many websites where you can locate and explore a variety of apartment and hotel options that may suit your needs.
For additional Mallorca housing information, please refer to our Mallorca Accommodation Chart
Please visit TCNJ's Mallorca Facebook page  for housing suggestions or to connect with other students looking for shared accommodation.
---
Contact the Coordinator
For more information regarding this site, please contact Dr. Stuart Carroll, Director of Graduate Global Programs. szcarrol@tcnj.edu or 609-771-2221