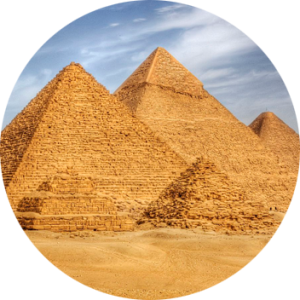 Students pursuing a certification and/or master's degree in education may enroll in graduate courses at our host site in Cairo, Manarat Alfarouk Islamic School (MFIS). Courses in Elementary Education and Secondary Education are offered in a condensed format, over 7 days, during the academic year.
Master's and Certificate Programs
Elementary Education; Secondary Education
---
2019 – 2020 Course Offerings
Course offerings are tentative and subject to change.
November 1-9, 2019 (Fall Session)
EDFN 508: Introduction to Research and Data-based Decision-Making || Rachel Martin
December 6-14, 2019 (Fall Session)
SPED 501: Students with Disabilities in our Schools || TBD
January 17-25, 2020 (Winter Session)
ELEM 663/SCED 663: Advanced Trends in Elementary/Secondary Education || Craig Kapp
ELEM 696/SCED 696: Culminating Seminar in Elementary/Secondary Education || Stuart Carroll
REGS 999: Comprehensive Examination
March 13-21, 2020 (Spring Session)
EPSY 523: Advanced Child & Adolescent Development || Tracy Steele
CURR 514: Curriculum, Theory, and Practice || TBD
April 10-18, 2020 (Spring Session)
RDLG 579: Content Area Literacy || TBD
May 29-June 6, 2020 (Summer Session)
ELEM 694/SCED 694: Introduction to Teaching and Planning || TBD
To pre-register for any of the above courses please click here. (Winter, Spring, and Summer Sessions will be available soon.)
---
About the Location
The College of New Jersey's graduate program in Cairo is held at Manarat Al Farouk Islamic School.
Manarat Al Farouk Islamic School
Al Nakhil Village 1st Settlement
New Cairo
Class Meeting Schedule
Academic Year (September-May)
Sunday: 5PM–9PM
Monday:  No Class
Tuesday: 5PM–9PM
Wednesday: 5PM–9PM
Thursday: No Class
Friday: 9AM–5PM
Saturday: 9AM–5PM
---
Graduation Information and Certification Completion
Students nearing the end of their program MUST apply for graduation. Students completing a Certificate program MUST apply for Certification (CE and CQ). Students moving from a Certificate program into a M.Ed. program MUST submit a new graduate application.
---
Contact the Coordinator
For more information regarding this site, please contact Dr. Stuart Carroll, Faculty Director of Graduate Global Programs (szcarrol@tcnj.edu or 609-771-2221).