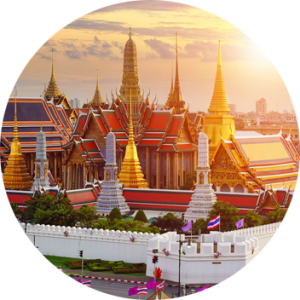 Students pursuing a certification and/or master's degree in education may enroll in graduate courses at our Bangkok site, hosted at NIST International School. Courses are offered in a condensed format, over 7 days during the summer, in the fields of Elementary Education, Secondary Education, Educational Leadership, and Teaching English as a Second Language.
Master's and Certificate Programs
Elementary Education; Secondary Education
---
Summer 2019 Course Offerings
Course offerings are subject to change.
---
Required Textbooks for Summer 2019
EDAD 572 School Law
Alexander, K., & Alexander, M. D. (2019). American public school law. (9th ed.)  West Academic Publishing. ISBN: 9781642422528
---
Graduation in Bangkok
If you are planning to complete all courses within your program and graduate in Summer 2018, you must pre-register to take the comprehensive exams (REGS 999, ESLM 700, EDAD 700). These are offered during all three sessions. A formal graduation ceremony will be held on the evening of July 13, 2019.
---
Housing
TCNJ does not endorse specific accommodations.
Students must book accommodation independently and there are many websites where you can locate and explore a variety of apartment and hotel options that may suit your needs.
» View hotel options (PDF)
Please visit TCNJ's Bangkok Facebook page for housing suggestions or to connect with other students looking for shared accommodation.
---
About the Location
Bangkok is an exotic mix of sights and sounds, and the old and new. There is much to explore in the city—ancient temples, the Grand Palace, vibrant markets and sprawling parks. NIST is located on Sukhumvit Soi 15 in the Asok business district, close to shops, restaurants, and many options for student housing. The school is easily accessible by public transportation (BTS Skytrain or the MRT subway) followed by a short walk, or by taxi.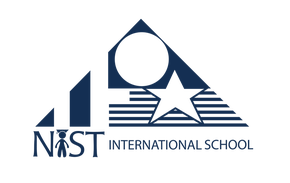 ---
Contact the Coordinator
For more information regarding this site, please reach out to our On-Site Coordinator, Michelle Marquez (MMarquez@nist.ac.th).
For academic advising, please contact Dr. Stuart Carroll, Faculty Director of Graduate Global Programs (szcarrol@tcnj.edu or 609-771-2221).