Courses are led by a dedicated faculty of exceptional teacher-scholars who are committed to the achievement of our students—and the advancement of our profession. Students benefit from close mentorship, guidance in contemporary educational theory and practice, and a high-caliber TCNJ education in an international locale.

Alan Amtzis
Dr. Alan Amtzis has been an educator for 30 years following previous careers as a casting director for films and a corporate chef. After several years as an English teacher, Special Education teacher and school principal in New York City and Upstate New York, he received his doctorate from Boston College in Curriculum & Instruction. His dissertation (Smart, Angry and Out of Control: A Study of How Teens with Drug and Alcohol Problems Re-Learn School) looked at schooling and teaching from the perspective of teens in a therapeutic community
school. His dissertation was awarded the John Schmitt award by the New England Educational Research Association in 2003.
His current work as Director of TCNJ's M.Ed.-Instruction program focuses on classroom-based teacher research for K-12 teachers. This framework includes creativity development, reflective practice and narrative story-telling as important methods of professional development for teachers. From 2011 – 2018, he served as Academic Editor of The Educational Forum a peer-reviewed quarterly journal of scholarly research that often published work by K-12 teachers.
Dr. Amtzis has taught over 30 courses in 7 locations for TCNJ's Off-Site Global Programs. These included courses in Special Education, Advanced Trends, Cultural Foundations, Research Methods and General Seminar. He currently teaches Curriculum Theory & Practice in Bangkok, a city he has visited 29 times.
Other than education, Dr. Amtzis is obsessed with movies, cats, Thailand, great food and world travel. He may be contacted at amtzis@tcnj.edu.
Rick Blumberg 
Dr. Blumberg (Rick) holds a Ph.D. in Special Education and Rehabilitation from the University of Oregon, and an M.A. in Counseling Psychology from the University of San Francisco. He held a full-time faculty position at TCNJ from 2004 to 2014, obtaining the rank of Professor. In addition to serving as an Adjunct Professor in the TCNJ Off-Site Graduate Programs, he serves on the Psychology Faculty at Sonoma State University in California.
Rick's research interests include inclusive education, Autism Spectrum Disorder, and the mental health of children and adults with Developmental Disabilities. In 2016, he was part of a team of international researchers defining the diagnostic criteria for Autism Spectrum Disorder for the National Association for Dual Diagnosis. In 2013, he co-authored an edited volume on Mental Health in Children and Youth
with Intellectual and Developmental Disabilities.
Rick has been involved in international education since 2005, having taught in Spain, China, Taiwan, Egypt, Kuwait, and most recently in TCNJ's program in Thailand. His courses taught include; SPED 501: Children with Disabilities in our Schools; EDFN 508: Introduction to Research; and EPSY 523: Advanced Child & Adolescent Growth and Development. Rick has conducted workshops for teachers in International Schools and consulted on inclusive practices and behavioral supports.
Rick is a Licensed Marriage and Family Therapist. He sits on the Board of Directors of the National Association for Dual Diagnosis. He can be contacted at blumberg@tcnj.edu, or at dr.rickb@gmail.com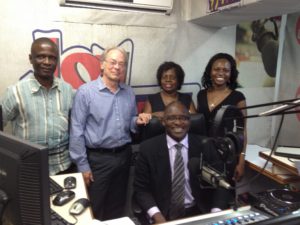 Stuart Carroll
Dr. Stuart Carroll is an associate professor in the Department of Elementary and Early Childhood Education at The College of New Jersey. He has been at The College since 1998, and also serves as the Faculty Director of Graduate Global Programs. In the summers he coordinates the TCNJ Mallorca program.
Dr. Carroll earned his doctorate in Teaching and Curriculum from Syracuse University. He is a teacher education generalist, with a strong commitment to the application of sound adult learning principles to the work of preparing future teachers. This has led him to vigorously oppose the rigid new edTPA teacher certification test, and much of his current academic work is devoted to exposing the flaws with this test in order to eliminate it from the teacher certification process.
When he was a student-teacher, Dr. Carroll read Kieran Egan's Teaching as Storytelling, a book that has profoundly shaped his beliefs about teaching. He includes instruction about storytelling in all of his courses and presents a lesson planning model that treats lessons as stories to be told rather than lists of objectives to be achieved.
Maureen Connolly
Maureen Connolly, Ed.D. is the co-author of Next Generation Literacy: Using the Tests (You Think) You Hate to Help the Students You Love; Getting to the to Core of English Language Arts, Grades 6-12:  How to Meet the Common Core State Standards with Lessons from the Classroom; and Getting to the Core of Literacy for History/Social Studies, Science and Technical Subjects, Grades 6-12.Maureen currently works for the School of Education at The College of New Jersey. Before that, she was an English teacher at Mineola High School on Long Island, NY for fifteen years.
Maureen has overseen service-learning grants for the New York Metropolitan Area and collaborated on several publications related to service-learning. In these roles, she has developed many standards-based initiatives that link community outreach, character education, and literacy. She has been awarded the title of Honoree for the ASCD Outstanding Young Educator of the Year and granted the LEAD Award by St. John's University. In addition, she was selected by Teachers for the Global Classroom for an international fellowship in Morocco.  
Her international experience also includes volunteering to teach in India, Ghana, Peru, and Spain. Maureen has presented workshops on the Common Core State Standards, service learning, literacy, and Shakespeare at regional, national, and international conferences. She believes that at the core of her profession is the need to develop purposeful learning that opens students' eyes to the potential for positive change in themselves and in their local, national, and global communities.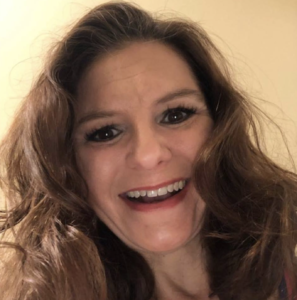 Tabitha Dell'Angelo
Tabitha Dell'Angelo received her Ph.D. in Interdisciplinary Studies in Human Development at the University of Pennsylvania. She has worked in New Jersey public schools as a special education teacher and at the University of Pennsylvania in residence life. Her research interests are focused on the development of anti-racist educators dedicated to igniting curiosity for learning and love for their communities both in and outside of the classroom. She primarily uses arts-based methodologies in communicating her research. Examples of this can be found in
some of her recent publications including Down the Rabbit Hole: A fantastical first year of teaching. This work has been published as an ethnodrama in Qualitative Inquiry and as a comic in the Journal of Critical Educational Policy. It was also performed live at the Bucks County Playhouse in New Hope as part of a new playwrights event.  Dr. Dell'Angelo can be reached at dellange@tcnj.edu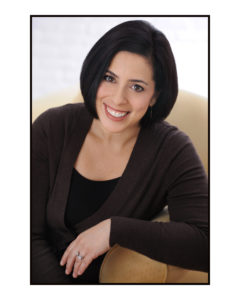 Anne Wescott-Dodd
Anne Wescott Dodd, Senior Lecturer Emerita at Bates College, now teaches online in a global master's degree program for The College of New Jersey.  Previously she taught English and Social Studies in junior highs in California and English in several Maine high schools. She served as assistant and acting principal at Brunswick (ME) HS and principal at Freeport Middle School before joining the Department of Education at Bates College. Anne has also taught education courses at Colby College and writing courses at the University of Maine at Augusta.
Her research interests include parents' relationships with public schools, teacher education and professional development, and the teaching of English language arts and social studies. Anne's degrees include a B.A. in History and Government (U Maine), M.A. in English and American Studies (California State University Los Angeles), and Ed.D. in Educational Leadership (U Maine).
The author of 200 articles for academic journals and general-interest publications, ten books (including texts for 2 children's picture books), and these related to education: A Parent's Guide to Innovative Education (Noble Press, 1992) selected as one of Child Magazine's 10 Outstanding Books for Parents; Making Our High Schools Better: How Parents and Teachers Can Work Together (St. Martin's Press, 1999) and How Communities Build Stronger Schools (Palgrave Macmillan, 2002) both co-authored with Jean L. Konzal, who retired from The College of New Jersey.
A member of Phi Kappa Phi Honor Society, Anne was also the recipient of the Kroepsch Award for Excellence in Teaching at Bates College in Lewiston, Maine.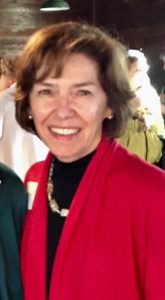 Sandy Gibson 
Sandy Gibson, Ph.D., LCSW, LCADC  is a Professor with The College of New Jersey. She received her masters and Ph.D. from the University of Maryland with a specialization in addictions. She worked as an addiction counselor for six years in Alexandria, Virginia before completing her Ph.D. in social work and becoming a Study Director at a research institute at Temple University for seven years. There she developed and evaluated addiction prevention and treatment programming, including a Center for Substance Abuse Prevention model program Across Ages.
In 2010 she became faculty at TCNJ in the Department of Counselor Education where she teaches addiction counseling, research and statistics, measurement and evaluation and practicum/internship. During her tenure at TCNJ, she received a contract from Mercer County to become director of the Intoxicated Driver Resource Center and recently developed a new curriculum that is now used statewide. She also received a grant to provide recovery support for students and promote environmental change strategies on campus. TCNJ now offers recovery housing, counseling and late-night alcohol and other drug-free activities (ReCreate Your Night).  She also teaches her addiction counseling course in Lisbon, Portugal, affording the opportunity for students to learn the next step in achieving best practice in effective drug policy. The United States is in no way a leader in effective drug policy, therefore this class has an international focus for best practice initiatives and is strengthened by the engagement of international students. This course offers several field trips to government agencies, harm reduction and treatment facilities, and the opportunity to speak with people who were actively using during both the criminalization and decriminalization policy periods. Dr. Gibson now works actively to promote harm reduction and change criminal justice policies. She recently hosted a statewide Overdose Prevention Symposium promoting safe injection centers and is now preparing one promoting the decriminalization of drugs. She is a member of the American Counselor Association, Association for Counselor Educators and Supervisors, and the National Association for Social Workers. Sandy can be reached at gibsonc@tcnj.edu or 609-771-2136.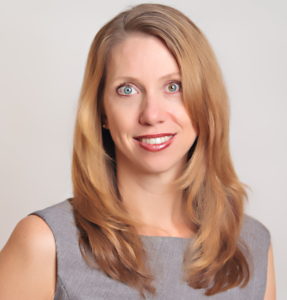 Raymond Lauk
Dr. Raymond A. Lauk has been teaching the School Finance and Introduction to Educational Leadership courses in Bangkok since 2016, and he has also taught School Finance in Mallorca twice. Dr. Lauk holds a Ph.D. in Educational Leadership, an MBA, and a Master's Degree in Elementary Education/Reading—all from the University of Illinois at Urbana-Champaign. His Bachelor's Degree in Elementary Education is from the University of Colorado at Boulder. I
n October 2019, Dr. Lauk will retire from Illinois public education, where he has primarily worked since 1982. He has been a sixth-grade teacher, elementary school principal, school district business manager, and superintendent. Dr. Lauk has overseas experience as the Superintendent of the American School of Brasilia, Brazil. He is also an adjunct professor at Concordia University Chicago and the University of Illinois at Urbana-Champaign.
Believing that a significant part of leadership is telling the story of your school or organization, Dr. Lauk incorporates "Storytelling for Leaders" in his TCNJ classes and also teaches it to a wide range of professional associations across the United States. A graduate of Chicago's Second City Theater, Dr. Lauk is frequently found performing storytelling and stand-up comedy throughout Chicago. An amateur runner, Dr. Lauk is running his eighth Chicago Marathon in October 2019. Dr. Lauk is also an entrepreneur and is the owner of Dr. Ray's Toffee. Dr. Lauk can be contacted at rlauk@rlauk.com or 630-802-1992.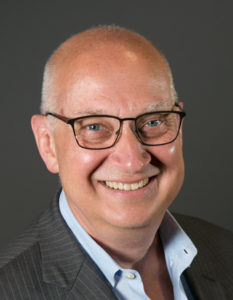 Penelope Lisi
Dr. Penelope L. Lisi is Professor Emerita at Central Connecticut State University (CCSU). Between 1994 and 2018, she taught in CCSU's graduate level programs in educational leadership, served as director of the doctoral program between 2014 and 2018, and taught in CCSU's master's degree program in Montego Bay, Jamaica, for 20 years. In her faculty position at CCSU, Dr. Lisi served for 20 years as Director of the Center for Multicultural Research and Education. As the director, she implemented professional development projects to support faculty in addressing equity issues in the university classroom. She directed the Diversity in Teaching Network (DITN), a federally funded three-year project to recruit diverse students into CCSU's teacher preparation program. The Center for Multicultural Research and Education was a
the primary sponsor of and collaborator for the annual New England Conference for Multicultural Education (NECME) for 18 years, which attracted more than 500 attendees each year. In these various positions, Dr. Lisi was the primary investigator or a member of the grant writing/project team that brought more than $1.8 million to CCSU to support department and university work.
Dr. Lisi's scholarly work focuses on leadership for social justice, leadership for teaching and learning, and leadership in international school settings. In 2000, Dr. Lisi received a Fulbright Scholar Award to the University of Iceland. Over the next 16 years, she received 12 research grants and made more than 25 trips to Iceland to investigate educational leadership in a changing environment and conduct professional development on teacher evaluation for Icelandic school leaders. Dr. Lisi has delivered 50+ peer-reviewed papers in the United States,
Ireland, Cuba, England, Finland, Portugal, Hungary, Switzerland, Jamaica, Iceland, and Ukraine. Since 2005, she has been an adjunct professor for The College of New Jersey's Global Studies Program, teaching in Palma de Mallorca, and Cairo.
Prior to her work at CCSU, Dr. Lisi taught at the elementary, middle, and high school levels in the United States and for 3 years, in international schools in Norway and Denmark. For 5 years, she served as Executive Director of the Connecticut State University Center for Educational Excellence, a system-wide faculty development resource. A primary outcome was the initiation, development, and implementation of Project IMPACT, a professional development project to support faculty on the four state university campuses in transforming university-level courses to include diverse perspectives and content. Dr. Lisi received her bachelor's degree in education and French at DePauw University, her master's degree at the University of Wisconsin–Milwaukee, and her doctoral degree at the University of Wisconsin–Madison. Between 1998 and 2018, Dr. Lisi served as Senior Editor of Multicultural Perspectives for the National Association for Multicultural Education and currently serves on the Editorial Board.
Her textbook, coauthored with Dr. William A. Howe, Becoming a Multicultural Educator: Developing Awareness, Gaining Skills, and Taking Action, 3 rd ed. (2019, SAGE) won the 2013 Philip C. Chinn Multicultural Book Award from NAME, and has been translated into Chinese. Dr.
Lisi serves on a variety of boards, including as a Trustee for the Watkinson School.
Dr. Lisi can be reached at lisip@ccsu.edu.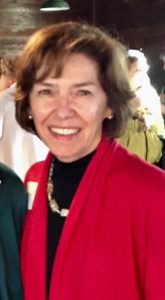 Lauren Madden
Lauren Madden is an Associate Professor of Elementary Science Education at The College of New Jersey and coordinates the 5-course minor in Environmental Sustainability Education. She holds a Ph.D. in Science Education, MS in Marine Science and a BA in Earth Sciences: Oceanography. On campus, she teaches courses in science teaching methods, environmental education, environmental science, and instructional methods. Abroad, she co-teaches the Advanced Trends course with Craig Kapp.
Dr. Madden's reach is focused on advocating for scientific literacy and the health of our planet, and understanding the best ways for teachers across the globe can develop scientific literacy and global stewardship. She is the principal investigator on a US EPA-funded grant, EcoTeachers: Protecting Waters and Connecting Minds that provided professionals development for teams of teachers on integrating environmental education across the curriculum. She is a co-PI on an NSF-funded grant in TCNJ's Physics Department focused on recruiting and retaining high-quality physics teachers in NJ. She also collaborates with students, current and former, to integrate best practices in science and environmental education in PreK-8 settings. Dr. Madden was awarded TCNJ's School of Education Faculty Member of the Year Award in 2019, and AERA's Science Teaching and Learning SIG's Early Career Award in 2014. She has published 28 peer-reviewed journal articles, 7 book chapters, 1 edited volume, and will be writing a textbook for science teaching methods courses while on sabbatical during the 2019-20 academic year.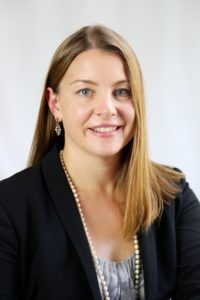 Lynette Mawhinney
Academic History
Ph.D. in Urban Education, Temple University
M.Ed. in Urban Education, Temple University
B.S. in Secondary Education, English and Communications, Penn State University
Research Interests/Significant Work
Dr. Mawhinney's research focuses on the lives of teachers of color, teacher education, and autoethnographic approaches. She has published over thirty peer-reviewed articles and book chapters. Dr. Mawhinney is author or editor of four books: We Got Next: Urban Education and the Next Generation of Black Teachers; There Has to be a Better Way: Lessons from Former Urban Teachers; Teacher Education Across Minority-Serving Institutions: Programs, Policies, and Social Justice; and Opportunities and Challenges in Teacher Recruitment and Retention.
In a former life, Dr. Mawhinney was a high school English teacher in Philadelphia. She currently resides in Chicago.
Interest in/Connection to International Education
Dr. Mawhinney has taught for TCNJ's off-site graduate programs for a decade. Specifically, she has taught at the Egypt, South African, Taiwan, Vietnam, and Thailand sites. Dr. Mawhinney was a Fulbright Scholar in the Kingdom of Bahrain teaching at the University of Bahrain (Bahrain Teachers College) from 2013-2014. She also volunteered at an orphanage and helped to establish a center for children with Down syndrome in Kenya from 2016-2017.
Honors/Award and Professional Affiliations
In 2018, Dr. Mawhinney won the Exemplary Research in Teaching and Teacher Education Award from the American Educational Research Association. She has also received a number of fellowships for her work. Her most recently fellowship is with the Institute for Research on Race and Public Policy at the University of Illinois at Chicago.
Contact Information
Dr. Lynnette Mawhinney
The University of Illinois at Chicago
Lynnette@uic.edu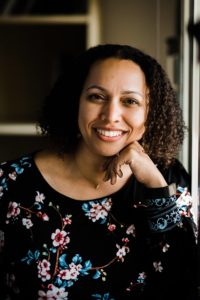 Stuart Roe
Stuart L. Roe
Associate Professor
Department Chairperson
Ph.D. The Pennsylvania State University
M.Ed. The Pennsylvania State University
B.A. Lycoming College
Dr. Stuart Roe is an Associate Professor and the Chairperson in the Department of Counselor Education at The College of New Jersey (TCNJ). He earned his B.A. in Biology from Lycoming College, his M.Ed. in School Counseling from The Pennsylvania State University, and his doctorate in Counselor Education and Supervision from The Pennsylvania State University.  Dr. Roe has taught and co-coordinated TCNJ's International School Counseling program for the past five years.  
Dr. Roe has a variety of experiences within educational settings including working as a school counselor, teaching at the college level, program evaluation, grant management, teaching in high schools, administering a family literacy program, teaching GED classes, teaching abroad, working with the Humphrey Fellowship Program at Penn State, coordinating an international academic exchange program and completing a year of AmeriCorps service.
He has served as a school counselor for students in grades 7-12 and while a school counselor, he enjoyed having the opportunity to supervise a number of school counseling interns.  Dr. Roe is an active member of various state, national and international national counseling organizations.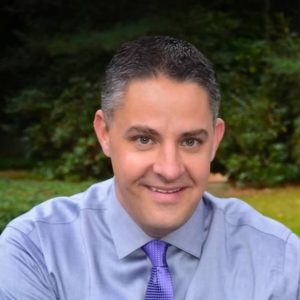 Atsuko Seto
Academic History: 
Ph.D.   University of Wyoming

M.A.     Chadron State College

B.A.      Chadron State College

A.A.      Central Wyoming Community College
Teaching:
Multicultural Counseling

Introduction to Marriage, Couple and Family Counseling and Therapy

Counseling Theory and Techniques 

Practicum

Internship

Clinical Supervision
Research Interests:
Creativity in counseling and counselor preparation

Counseling intercultural couples, multiracial/multiethnic children, and immigrant families

Multicultural and social justice training in counselor education and preparation programs
Professional Licenses and Certifications:
Licensed Professional Counselor (LPC) in New Jersey

National Certified Counselor (NCC) by the National Board for Certified Counselors (NBCC)

NBCC Approved Clinical Supervisor by the Center for Credential and Education
Professional Affiliations:
American Counseling Association (ACA)

International Association of Marriage and Family Counselors (IAMFC)

Association for Multicultural Counseling and Development (AMCD)

Association for Counselor Education and Supervision (ACES)

North Atlantic Region of Association for Counselor Education and Supervision (NARACES)

New Jersey Counseling Association (NJCA)

New Jersey Association for Multicultural Counseling (NJCA division)

Chi Sigma Iota (CS): Counseling Academic and Professional Honor Society International

American Association for Marriage and Family Therapy

New Jersey Association for Marriage and Family Therapy
International involvement: 
Provided workshops to counselors and professionals in relevant fields in Japan.

Assisted the Japanese Telecounseling Association (JTA) and National Board for Certified Counselor-International (NBCC-I) in implementing a Mental Health Facilitator Program (MHF Program) in Japan.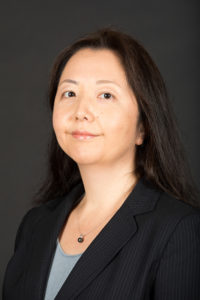 Yiqiang Wu
Email: wuyiqian@tcnj.edu, Phone: 609-771-2808
Professor, TESL Graduate Program Coordinator, TCNJ, 1995-present, Research Associate, ARC
Inc., California, 1991-1994, Professor, Central South University, China, 1981-1987. English and
Japanese Instructor/translator, Institute of Electric Power Research, China 1976-1980.
He taught TESL courses in the global programs in Spain, Thailand, China, Vietnam, Israel, Kuwait and Venezuela and gave lectures/workshops at 12 universities in China. His research interests include restructuring the learning process and sequence of L2 curriculum with a focus on efficiency and effectiveness; application of American Corpus study to facilitate L2 learning by prioritizing the acquisition of most frequently used words and related phrases, usages, collocations.
He authored and c-authored many books, such as Learn to Talk Like American Teenagers: Culture and Communication in U.S. Secondary Schools (on contract), Usage Examples of the Most Commonly Used American English Words, 2nd edition (2019). Essentials of American
English and Culture (2018), English Communication Breakthrough on American University Campus (2017), Usage Examples of the Most Commonly Used American English Words (2016). Teaching English to Chinese Students Effectively (2001). English Oral Skills Breakthrough
(2000), English Note Readings Series for Knowledge Gallery: Modern Computer(1999). Practical English Skills for Negotiation and Debate. (1998). His achievements include PI, National Professional Development Grants with $2.64 million (2016) and $2 million (2011) funded by the U.S. DOE; Recipient, Certification of Excellence Award in Teacher Education by NJ DOE (2012); Setting up M.Ed. in TESL program at the International School of Beijing, China (2009-12) and ESL certification program in Piscataway School District, NJ (2007-09); Chair, Bilingual Section, TESOL International Association (1999), Recipient, Foreign Expert Grant awarded by Dalian Cultural University, China (2015, 2017, 2018); Guest Professor, Hunan Normal University (2004-present) and Hunan International Economics University (2017-present); Featured Interview at English Reading Aloud Show by Human Movie Channel, China ( 2019)