**New for 2016: Earn your certification in ESL through courses in Bangkok!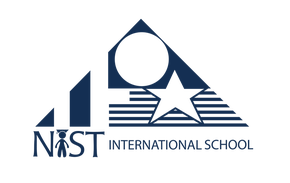 After many wonderful years at Ruamrudee International School, Off-Site Graduate Programs will be moving to a more central Bangkok location this summer.  Starting in June, we will be hosted by NIST International School (https://www.nist.ac.th/).  NIST is located on Sukhumvit Soi 15 and is close to shops, restaurants, many options for housing and is easily accessible by public transportation: https://goo.gl/maps/RdsrA18XJrv.
For more information regarding this site, please reach out to our On-Site Coordinators, Dominick Bruso (dominickb@rism.ac.th) and Michelle Marquez (MMarquez@nist.ac.th).
Summer 2017 Course Offerings
Session I: June 19 – 27, 2017:
EDAD 525 – Introduction to Education Administration
EDFN 508 – Intro to Research: Data-Based Decision Making
EDFN 521 – Cultural Foundations of Education
ELEM/ SCED 694 – Internship I
ESLM 578 – Theory/Practice in ESL 
Session II: June 28 – July 6, 2017:
CURR 514 – Curriculum Theory & Practice
EDAD 572 – School Law
ELEM/SCED 663 – Advanced Trends
EPSY 523 – Advanced Child & Adolescent Growth & Development
ESLM 545 – English Structure & Proficiency Assessment
ESLM 587 – Curriculum Methods for Multilingual Populations
Session III: July 7 – 14, 2017:
ELEM/ SCED 696 – General Seminar
ESLM 525 – Second Language Acquisition
ESLM 579 – Language & Literacy for ESL
ESLM 700 – Comprehensive Examination
RDLG 579 – Content Area Literacy
REGS 999 – Comprehensive Examination
SPED 501 – Students with Disabilities in our Schools
SUPV 520 – Staff Supervision
Courses
TCNJ offers sequential, seven-day sessions from early-June to early-July, and students may take one 3-credit course per session. For academic advising, please contact Dr. Stuart Carroll at szcarrol@tcnj.edu or 609-771-2221.
Textbooks
Most global courses do not require textbooks; however, students are responsible for purchasing a required textbook when applicable. Please check back in April 2016 to see if a book has been posted for your course(s).
Housing
Graduate students attending TCNJ's Bangkok program are responsible for arranging their own housing for their two-, four-, or six-week stays in the city. Click on the links below to explore a variety of hotel options within walking distance of the school. Please note that NIST is located on Sukhumvit Soi 15 and there are many close options for housing,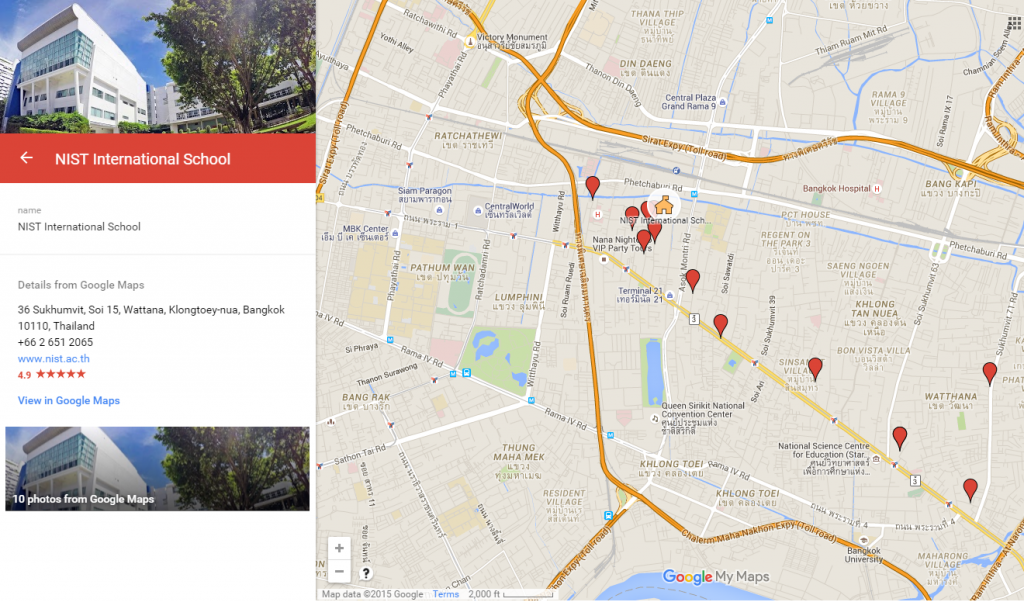 Check out photos from students who have already visited our sites!