**New for 2016: Earn your certification in ESL through courses in Bangkok!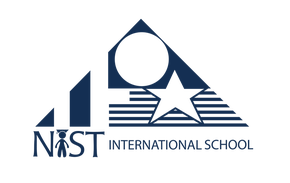 After many wonderful years at Ruamrudee International School, Off-Site Graduate Programs will be moving to a more central Bangkok location this summer.  Starting in June, we will be hosted by NIST International School (https://www.nist.ac.th/).  NIST is located on Sukhumvit Soi 15 and is close to shops, restaurants, many options for housing and is easily accessible by public transportation: https://goo.gl/maps/RdsrA18XJrv.
For more information regarding this site, please reach out to our On-Site Coordinators, Dominick Bruso (dominickb@rism.ac.th) and Michelle Marquez (MMarquez@nist.ac.th).
Summer 2016 Course Offerings
Session I: June 16 – 24, 2016 (off June 18-19):
EDFN 508 – Intro to Research: Data-Based Decision Making ,Professor TBD
EDFN 521 – Cultural Foundations of Education, Professor TBD
ELEM/ SCED 694 – Internship I, Professor TBD
ESLM 577 – Sociolinguistics & Cultural Foundations of ESL, Professor TBD
ESLM 578 – Theory and Practice of ESL, Professor TBD
Session II: June 27 – July 5, 2016 (off July 2-3):
CURR 514 – Curriculum Theory & Practice, Professor TBD
EDAD 540 – School Finance, Professor TBD
EPSY 523 – Advanced Child & Adolescent Growth & Development, Professor TBD
ELEM/SCED 663 – Advanced Trends,  Professor TBD
ESLM 587 – Curriculum Methods for Multilingual Populations, Professor TBD
Session III: July 6 – 14, 2016 (off July 9-10):
EDAD 617 – Advanced Admin, Professor TBD
ESLM 525 – Second Language Acquisition,  Professor TBD
ESLM 579 – Language and Literacy for ESL, Professor TBD
RDLG 579 – Content Area Literacy,  Professor TBD
SPED 501 – Students with Disabilities in our Schools,  Professor TBD
ELEM/ SCED 696 – General Seminar,  Professor TBD
Courses
TCNJ offers sequential, eight-day sessions from early-June to early-July, and students may take one 3-credit course per session.
 For academic advising, please contact Dr. Stuart Carroll at szcarrol@tcnj.edu or 609-771-2221.
Textbooks
Most global courses do not require textbooks; however, students are responsible for purchasing a required textbook when applicable. Please check back in April 2016 to see if a book has been posted for your course(s).
Check out photos from students who have already visited our sites!